Burmese Sapphires
About Burmese Sapphires

Superior Quality Burmese sapphires are as rare, if not rarer, than rubies found in the same region. Sapphires are found in the sands deposited by the river and they are extracted by filtering the sand by a method called panning. Burmese sapphires usually contain calcite and unless the calcite is removed by various means the sapphires from Burma cannot be heat treated. Burmese sapphires are well known for their good transparency and great color.


Color and Quality of Burmese Sapphires

The color of top Burmese blue sapphires can be defined as medium, dark or vivid blue. Their color is so pure that even if it is viewed under any lighting the color remains the same. Some Kashmir sapphires appear velvety and slightly lighter toned while Srilankan sapphires appear lighter blue. The color of Burmese Blue sapphires is greater than their Srilankan counterparts but lesser than the world-famous Kashmir sapphires.

Treatments

In Burmese sapphires, the scope of treatment is very limited due to the presence of calcite. Some sapphires turn white opaque after being heat treated and are rendered useless. General attempts are made to decrease the color to a lighter toned blue, dissolve the silk and increase the transparency.


Burmese Star sapphires

A number of star sapphires are found from Burma. The color of these star sapphires range from white to grey to blue. Rarely, yellow Star sapphires are also found too. The stars formed are very sharp and fine in most cases. The star sapphires of Burma are the highest prized among all star sapphires.


Burmese Trapiche Sapphires

Occasionally Burmese sapphires are seen with a trapiche formation similar to those found in emeralds of Columbia. The trapiche is seen as a fixed 6-ray star. Trapiche formations are very rare and gem collectors are always on the lookout for good trapiche formations. The trapiche formed in Burmese sapphires is white in color due to calcite unlike the Columbian emeralds which is black in color due to carbonaceous impurities. Learn more about Trapiche Sapphires on this page.



A Few Burmese Sapphires and Star Sapphires from our stock...
---
---
---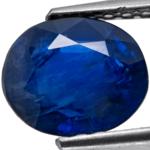 ---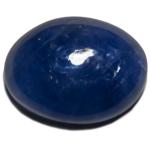 ---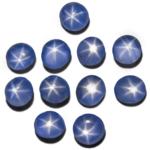 ---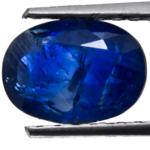 ---
More:

Burmese Star Sapphires | Faceted Sapphires from Burma | Burmese Sapphire Cabochons